This is an article about a very special car, a great friend, and a fantastic restoration. Thank you to Al Rogers for this article and photos.
MARTY BURKE GETS DREAM '69 DAN GURNEY SPECIAL DRAG PAK MERCURY CYCLONE SPOILER RESTORED TO PERFECTION
SEP 21, 2023 | BY AL ROGERS
MARTY BURKE GETS DREAM '69 DAN GURNEY SPECIAL DRAG PAK MERCURY CYCLONE SPOILER RESTORED TO PERFECTION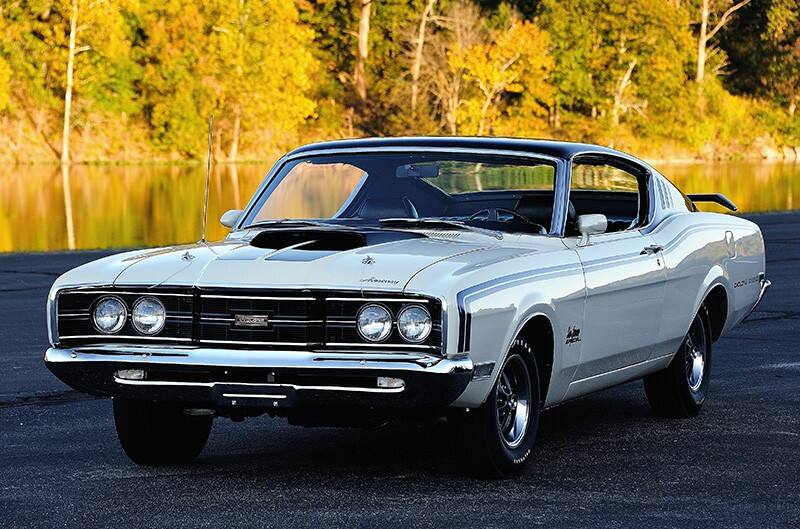 The Daytona 500 NASCAR race has served as a catalyst to unite families as they hunker down in front of their living-room televisions to watch the 500-mile event while supporting their favorite driver, team and race car. Such was the case for Marty Burke back in 1969 when he and his father, John, tuned into Wide World of Sports hosted by Bill Fleming with "The Dean of American Motorsports," Chris Economaki, calling the race.
The Daytona is historic for marking the official introduction of the "Aero Cars" from Chrysler and Ford Motor Company: The Dodge Daytona, which evolved from the aerodynamic Charger 500, plus the Plymouth Superbird, Ford Talladega, and the Mercury Cyclone Spoiler each made their debut on the historic superspeedway.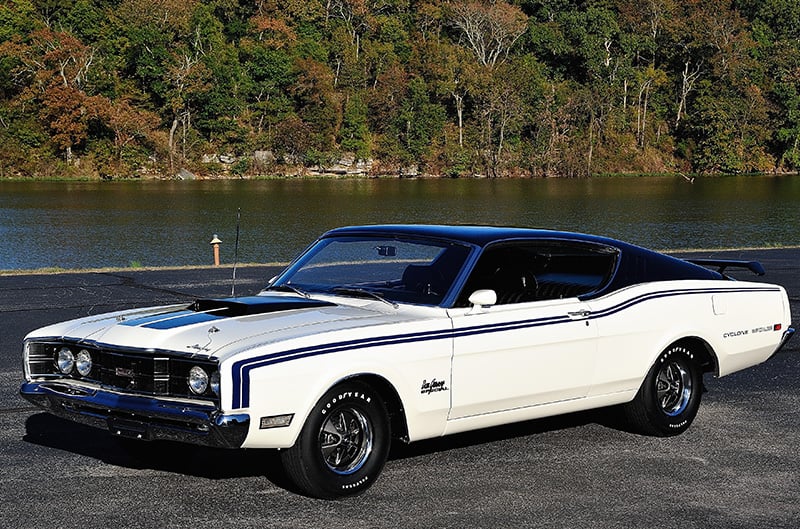 These four Aero Cars, a.k.a. "Aero Warriors," were developed specifically to race on the NASCAR circuit by Dodge, Plymouth, Ford and Mercury for the 1969 and 1970 racing seasons. The cars were based on production automobiles but were enhanced with more aerodynamic body features. Street versions of these Aero Warriors were offered by the manufacturers to meet NASCAR'S homologation requirements, which, during this time, was set at 500 units of each model.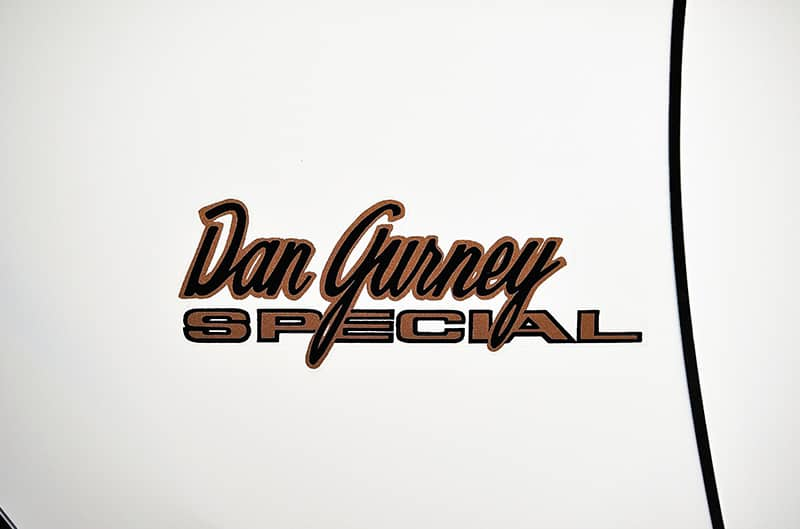 The first Aero Warrior was the 1969 Ford Torino Talladega. The Torino already had a fastback design, and the Talladega added a longer, more rounded front end. The second Aero Warrior was the 1969 Mercury Cyclone Spoiler II. The Cyclone as nearly identical to the Torino with the major styling distinctions being the front grille and rear taillights.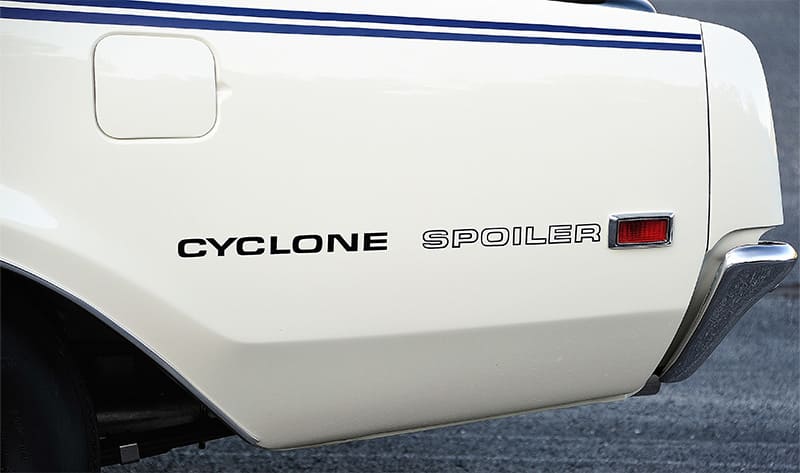 During the 1969 Daytona 500, impressionable 12-year-old Marty Burke took a liking to the Ford and Mercury Aero Warriors driven by Leroy Yarbrough, Cale Yarborough and David Pearson. Leroy Yarbrough won the race after chasing down Charlie Glotzbach, who had an 11-second lead, and passed him on the final lap after starting the race 19th.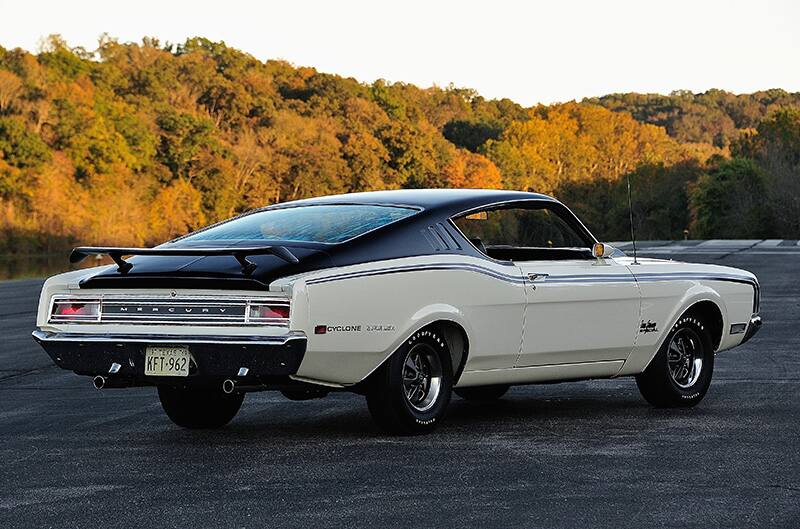 In April 1979, nearly a decade after catching the Aero Car bug, Burke purchased a 1969 Mercury Cyclone Dan Gurney Spoiler II from the original owner. It was Burke's first Aero Warrior purchase and the start to a lifetime dedicated to building a world-class collection of Aero Cars. Over the years, the collection has grown with a preference for the Mercury Cyclone Spoiler and Cyclone Spoiler II, which had an extended nose and wind-cheating tricks.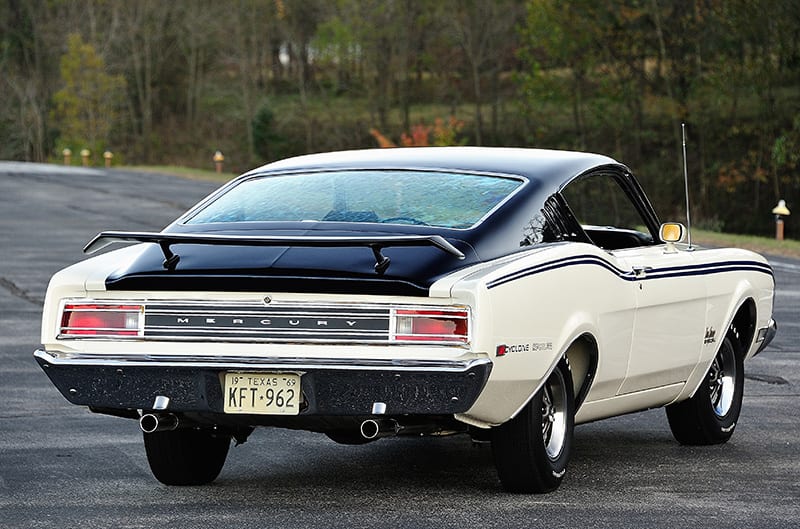 Burke's journey with the featured 1969 Dan Gurney Special Mercury Cyclone Spoiler started in September 2018 when he traveled to Murfreesboro, Tennessee, where he purchased the car from Richard Fleener. The car was incredibly solid and the perfect candidate for a concours restoration. Most importantly, the car is one of five factory Mercury Cyclone Spoilers produced as Dan Gurney Specials with the Drag Pak option. (Mercury also offered a Cale Yarborough Special version of the Cyclone Spoiler, and there were 20 of those likewise equipped with the Drag Pak.)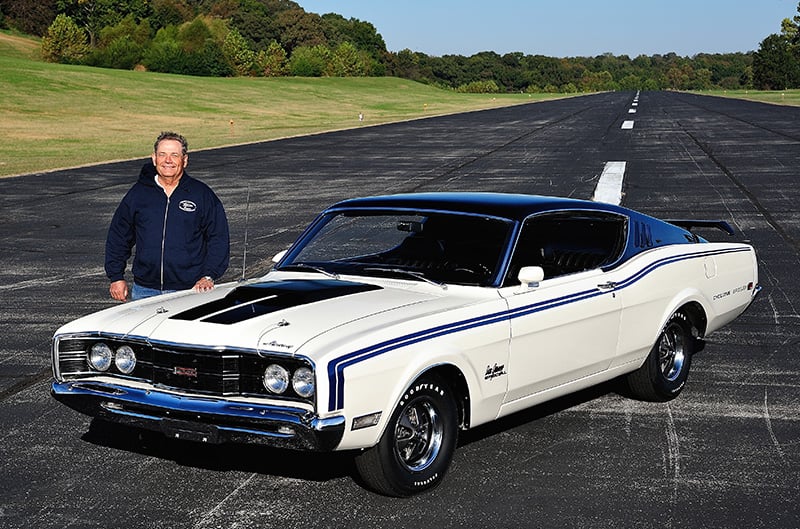 The Drag Pak was Ford Motor Company's marketing name for an option package available in the United States for some of its car models that included a remote-mounted oil cooler and rear-axle gears of 3.91 or 4.30 ratios, plus special engine components on some models. The option was identified on the factory invoice as Drag Pack, Super Drag Pack, Drag Pak or Super Drag Pak (the spelling Drag Pak was used by the Lincoln-Mercury division of Ford). The 428 Cobra Jet (CJ) with the Drag Pak package did not have ram air while the 428 Super Cobra Jet (SCJ) was fitted with ram air.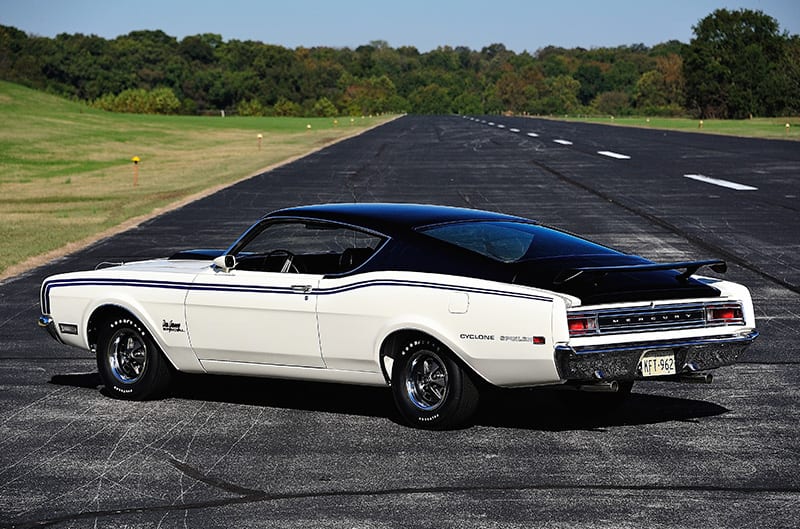 After seeing the car in person and going over its details, making the purchase was a no-brainer for Burke. He and Fleener made the deal, and the "Gurney Drag Pak," as Burke now calls it, was loaded onto an open trailer, and transported to its new home in Burke's Texas collection.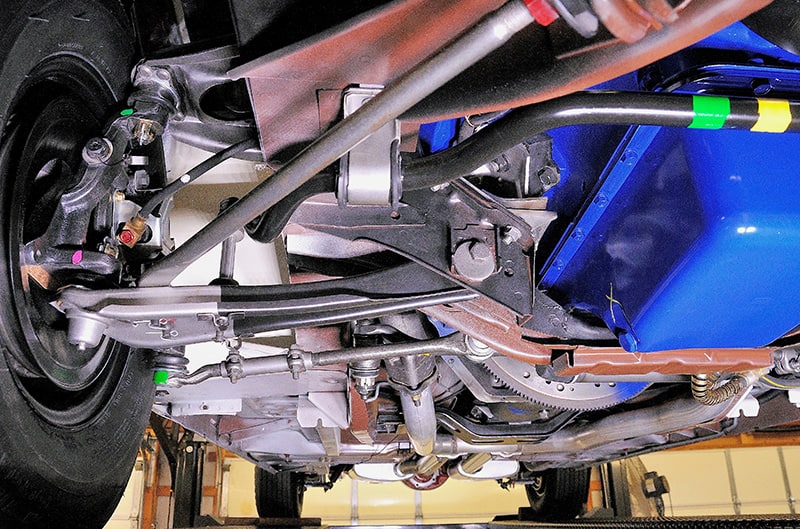 After thoroughly going over every detail, Burke determined he'd found the perfect car to receive the new-old-stock Cyclone parts he'd been collecting for 40-years. Back in 1979, when he bought the Cyclone Spoiler II, he decided to go on a quest to locate the best '69 Mercury Cyclone Spoiler parts in hopes of one day finding the perfect car to install them upon.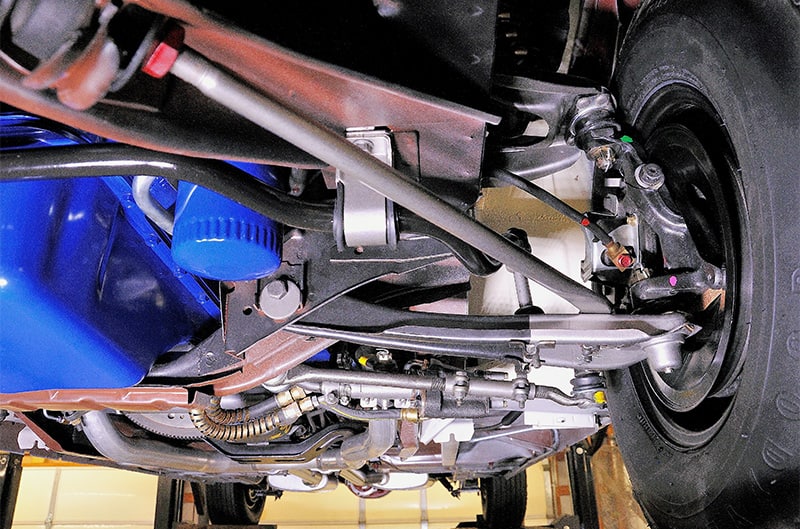 Nearly a decade ago, Burke met Jason Billups, owner of Billups Classic Cars in Colcord, Oklahoma, through their mutual friend Todd Hollar. During the 2012 Muscle Car & Corvette Nationals (MCACN) at the Donald E. Stephens Center in Rosemont, Illinois, Billups and members of his team at Billups Classic Cars unveiled a stunning, black 1969 Boss 429 Mustang to the amusement of show goers. Burke attended the show and, like many others, walked away from Billups' Boss 429 display thinking, 'Someday, I would like to have a car worthy of a Billups Classic Cars restoration'."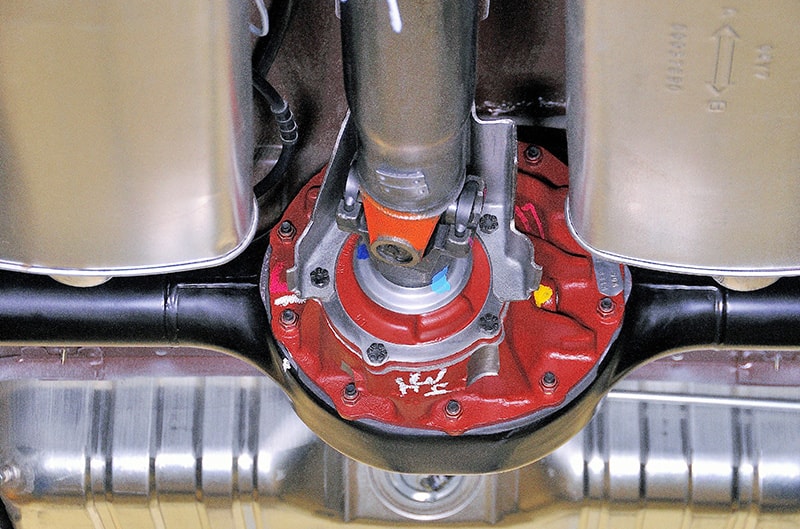 When the Gurney Drag Pak Cyclone Spoiler was purchased by Burke in September 2018, he knew there was only one person and shop to do the world-class restoration. He immediately reached out to Billups, who was both humbled and delighted to have the opportunity to bring the 1969 Mercury Cyclone Spoiler Dan Gurney Special back to life. Burke had an important requirement: "I want this to be the best one on the planet and the benchmark for the industry." He also stipulated that the car be unveiled at MCACN in 2019. Billups replied, "Get it up here and we'll make it happen."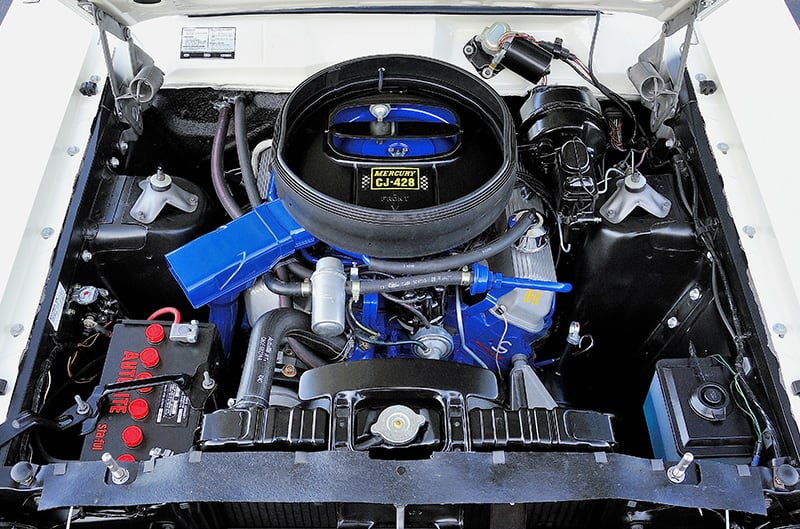 All 1,025 of the Mercury Cyclone Spoilers built for 1969 were produced at Ford Motor Company's Lorain Assembly Plant in Lorain, Ohio. The plant's expertise and facility with its diverse paint application processes allowed for accommodating the unique paint scheme used on the Mercury Cyclone Spoiler and other iconic Ford Motor Company products.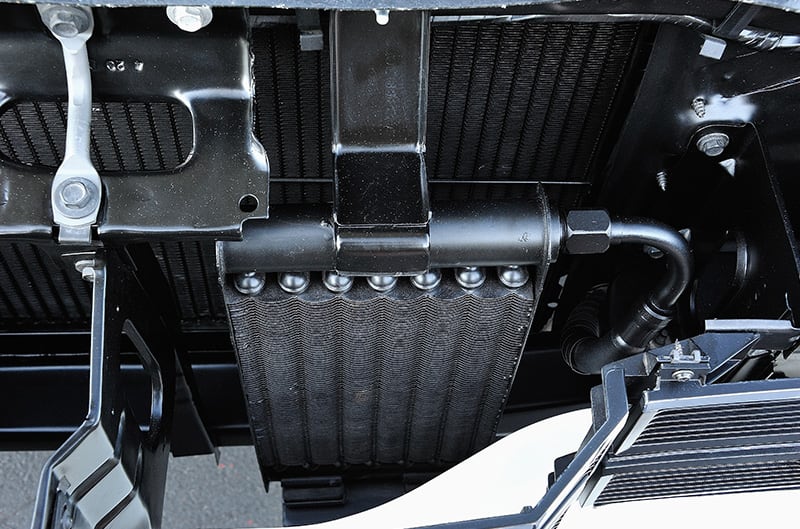 Upon arriving at Billups Classic Cars, the "Gurney Drag Pak," was stripped to a painted shell. Then all traces of its original Lorain-applied paint were media blasted away so epoxy primer could be applied. Surprisingly, the body was in great shape for a car that spent the beginning of its life in New Jersey. There, the original owner drove it one-quarter mile at a time while making passes at the local drag strip. The original owner eventually lost interest in drag racing and parked it for years before Fleener caught wind of it and added it to his collection in Murfreesboro. Fleener had just restored a '69 Dodge Daytona and knew Burke's passion for Mercury Cyclone Spoilers. Fleener also knew the Dan Gurney Special deserved someone with Burke's passion, knowledge and resources to make it the best of the best. Fleener agreed to sell it knowing the car would soon be properly restored for the Aero Car community to enjoy.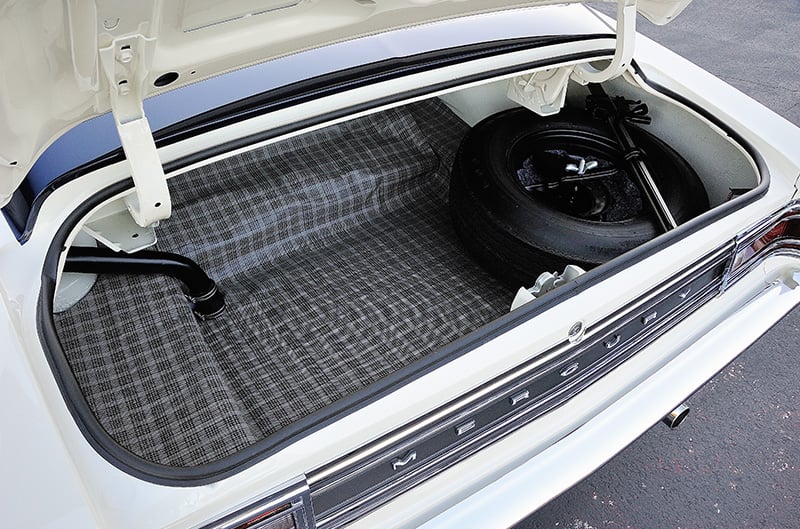 Once the car was in epoxy primer, Billups Classic Cars co-owner Scott Billups and technician Jerry Boone and Jack Guyll worked their magic on the entire body structure to make it correct and laser straight. Paint technicians Skeeter White and Tom Guyll prepared the body for the paint application. Using BASF-RM single stage urethane enamel, Skeeter White applied Wimbledon White paint to the entire body. (Single-stage paint instead of using base-clear coat was used since the factory didn't yet use clear coat in 1969.)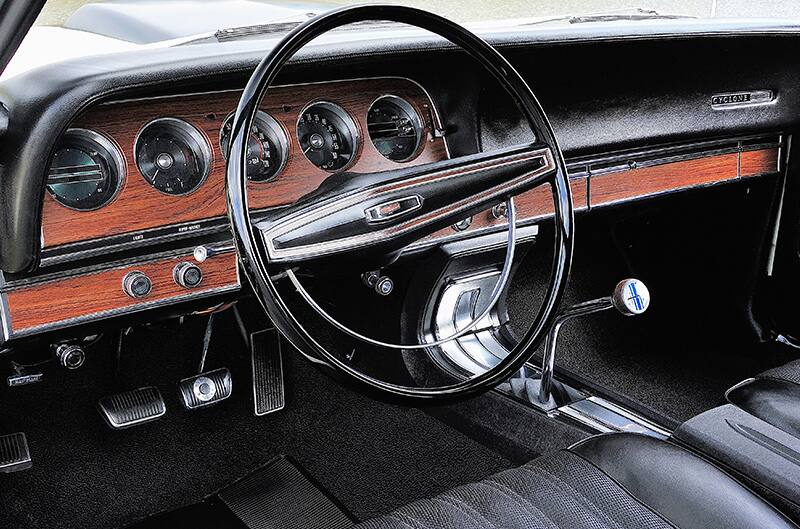 After allowing the Wimbledon White paint application to thoroughly cure, the car's roof and upper surfaces were prepped then masked off, Skeeter White applied the "Presidential Blue" paint, (used on the Dan Gurney Specials) to give the car its distinguished paint scheme.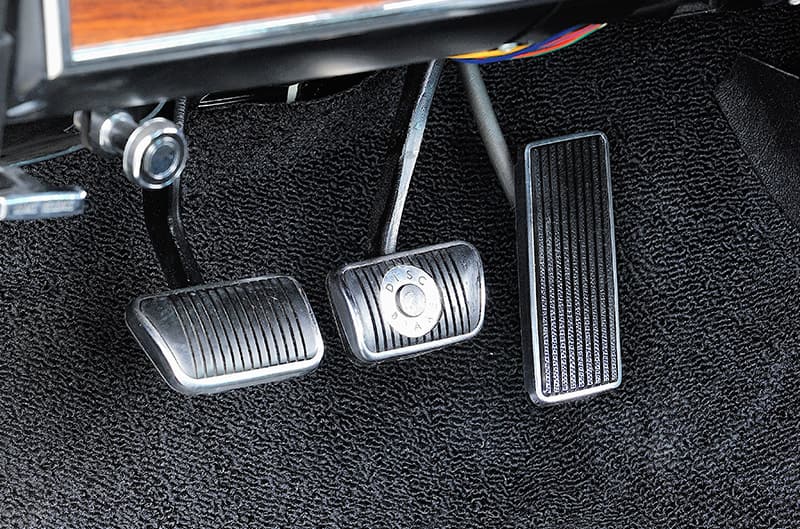 The painted body shell, with its two-tone paint application, now had the official '69 "Dan Gurney Special" look.
The 428-cid SCJ V-8 engine and 4.30 rear axle option was rebuilt by Gerald Billups at his shop in Colcord, Oklahoma. The cars "RUG-AJ"-code Toploader four-speed manual transmission was rebuilt by Rob Hunt in Howe, Texas.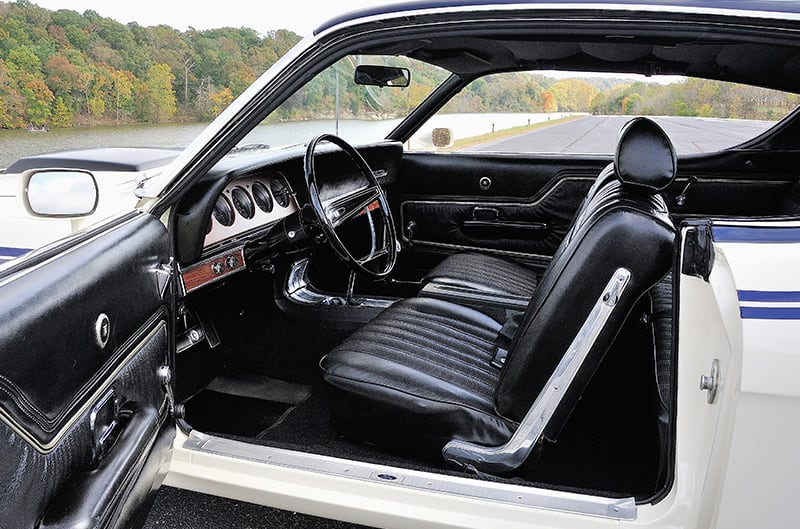 Casey Kelly refurbished and installed the suspension to factory correct standards in his facility at Billups Classic Cars. His plating process and ability to restore suspension components to factory-like condition is just one of many unique processes that sets his work apart. Jack Guyll and Ronnie Kissinger installed the trim, glass and interior components.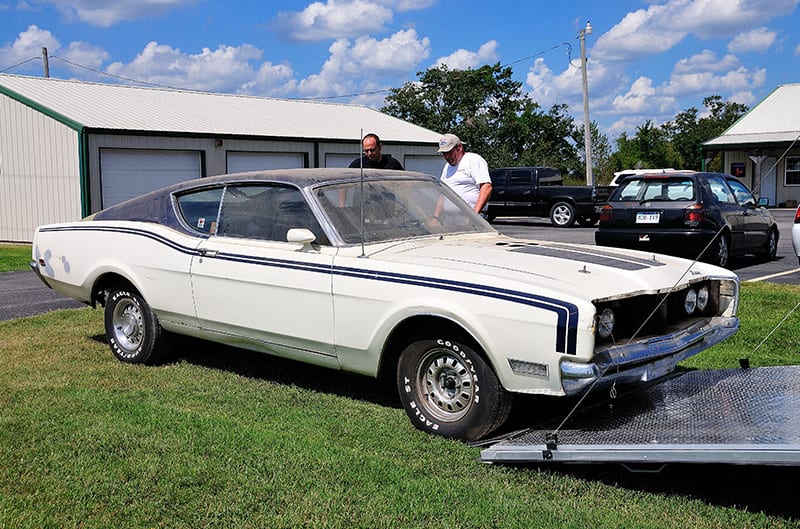 The 1969 Dan Gurney Special is an ultra-rare Mercury Cyclone Spoiler. The ram air 428 SCJ option with the Drag Pak, four-speed manual transmission and 4:30 Traction-Lok rear axle ratio options make it one of just five built in that configuration. Of course, Burke's car is the only one produced with the black vinyl-knit interior, making it a true "one of one." The other four '69 Dan Gurney Specials factory produced with the Drag Pak option received dark-blue vinyl-knit interiors.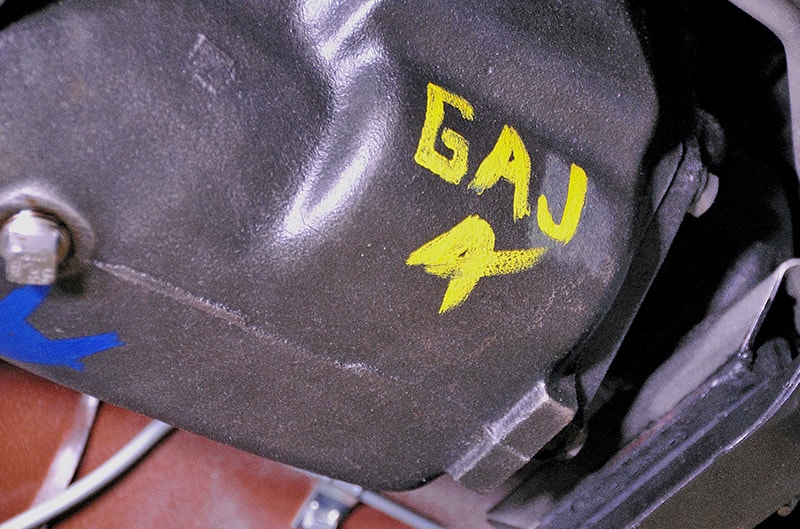 Burke's restored 1969 Dan Gurney Special Mercury Cyclone Spoiler was unveiled at MCACN 2019, as scheduled, and received a Concours Gold and Outstanding First Time Shown awards. In 2020, it earned the Fairlane Club of America's Medallion Award, then went on to earn Junior, Senior and Grand National awards from the Antique Automobile Club of America in 2021.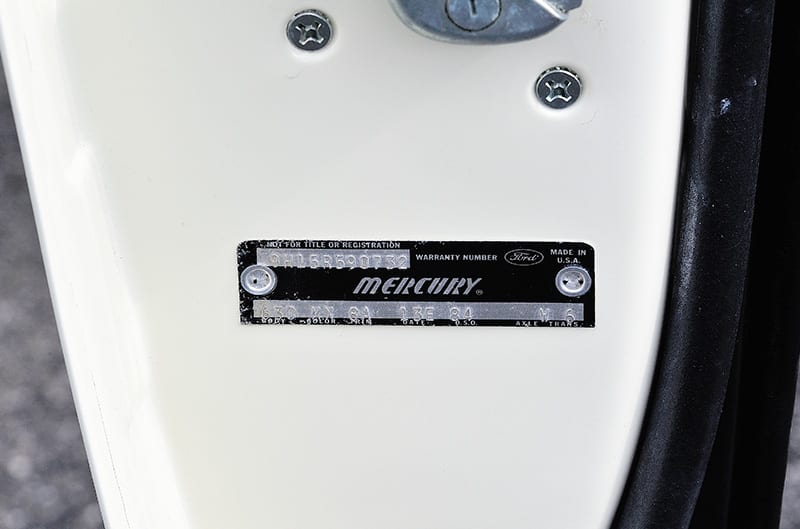 Burke was determined to pull out all the stops to make this car one of the best it could be. From the very beginning of the restoration process, he provided the knowledge, expertise and resources to make this 1969 Dan Gurney Special Mercury Cyclone Spoiler the best in the world. "I wanted this Mercury Cyclone Spoiler to be the benchmark while setting the standard for the Dan Gurney Special edition," Burke said. "I think Jason and the team at Billups Classic Cars accomplished their goal. They hit it out of the park."
"The first time I saw the car in finished form took me back to my youth and the dream I had of owning one of these special automobiles," he said. "It all started when I was 12 years old watching a race with my father in our living room at our family home in Pennsylvania on February 23rd, 1969. Now, more than 50 years later, I still recall the like it was yesterday. That day and NASCAR race had a profound role in my life. It helped make me the person I am today."
FORD PERFORMANCE PHOTOS / COURTESY AL ROGERS